We are looking for cyclists who up for a challenge to join #TeamFORGE and participate in the Isle of Man Tour.
Is this you?
Ride Information
Organised & Planned
This challenge is a carefully planned event. The route has been carefully chosen and has been tested to ensure that there are no surprises in the navigation – i.e. you will not end up being directed into the middle of a field.
All hotel accommodation, transport, food etc has been carefully planned so that you can enjoy the event to the full.
Fully Supported
The ride is fully supported with designated food stops at regular intervals each day where food and refreshments will be available. The ride is also supported mechanically by a support vehicle with the essential spares and parts – should you need help or assistance at any time during the 4 days.
Publicity
As the main objective is to raise funds there is a full programme of publicity. You may be required for group photo's or to share your story as well as the odd social media post.
Training rides
There will be organised training rides in the run up to the challenge. This is a great opportunity to get to meet the other riders. However the main onus for training remains with you!
Briefing meetings
As we get nearer to the event there will be briefing meetings to attend. This is were you will be given the information around the event, provided with your event kit and to answer any last minute questions you may have.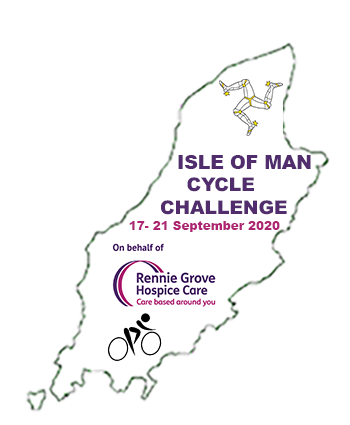 Your commitment – Our commitment
Your commitment and expectations of all riders
Initial Donation 
We ask each rider to make a one off donation of £375. 
Sponsorship 
Riders are asked to raise as much sponsorship as possible, aiming to raise a suggested minimum amount of £1,000 per rider.
Equipment
Riders are expected to provide their own road bike in good mechanical order
Insurance
Riders must have appropriate cycle insurance for self and third parties
Basic Rules
Helmet must be worn at all times while cycling.
Adherence to rules of the road.
Have fun!
What you get for your donation
Your donation covers the following costs:
● Official ride kit (jersey, arm-warmers socks, t-shirt)
● Ride jersey is personalised with rider nickmane or name
● All meals (except alcohol)
● Twin room hotel accommodation x 4 nights
● Ferry and coach transfer fares
● Preset maps for Garmins etc
● Ride support (mechanical and food / drink)
● Attendance at pre and post publicity events
● Access to TeamFORGE event website
What to do next? 
1. If you would like to finding out more then rsgister your interest in the form below. This is not a commitment to join! 
2. We will contact you to discuss the ride and answer any questions you may have. 
3. If you would like to join #TeamFORGE and the Isle of Man Challenge then you will be sent a link to the formal Application form to complete. 
4. It only then remains to make  the donation of £375. 
If you are interested and would like to find out more about the Challenge then please complete the form below. 
At this stage this is just an expression of interest – not a commitmnet to join!